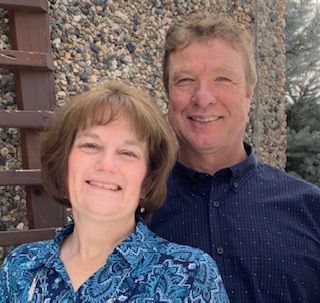 (Jeff) 970-820-0182
970-797-1121 fax
(Meredith) 303-660-0303 cell phone

jeff@vistarado.com

CO,
Receive Email Alerts from Me
Spending decades in the sales and cattle industries, Jeff finally decided to make one of his passions, real estate,  a career.  Having owned several farms/ranches in Colorado, he uniquely understands the issues related to agriculture. He loves helping clients find a home, investment property or land that fits their needs.  He prides himself on customer satisfaction  and walking with clients each step of the way on the largest purchase of their lifetime. 
An avid outdoorsman, Jeff enjoys hiking, hunting, and fishing.  When not outdoors, he can be found watching his son play ice hockey and cheering on the Avalanche.   He gladly serves clients up and down the Front Range of Colorado.
Jeff & Meredith McKinney
Vistarado, LLC.
970-820-0182 | jeff@vistarado.com
303-660-0303 | meredith@vistarado.com
Resident Realty
Home, Land & Ranch on the Front Range